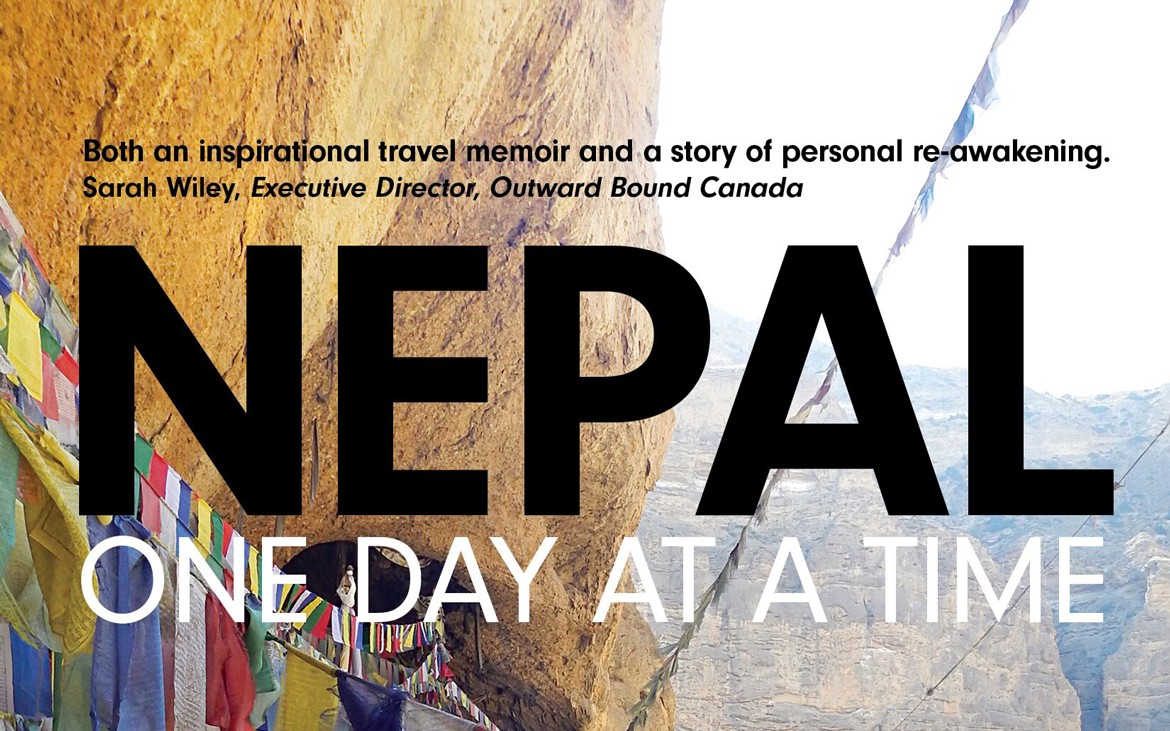 Nepal One Day at a Time: One woman's quest to teach, trek and build a school in the remote Himalaya
Patti Shales Lefkos is a Canadian writer and journalist. Her Himalayan adventure travel memoir Nepal One Day at a Time celebrates her creative non-fiction debut. 
NEPAL ONE DAY AT A TIME   is story of facing fears, taking risks and discovering the endless possibilities for meaningful connections and service in a developing country.
About to turn sixty-eight, Patti's life was disintegrating. Leaving behind her injured husband she packs her bags and heads back to Nepal, this time on her own accompanied by her Ace the Himalaya guide, Rajendra Neupane. Solo travel forces her to surmount daunting hurdles – both physical and emotional.
Volunteering in remote Ratmate village presents unforeseen challenges and incredible rewards while a visit to nearby Aprik offers a life-changing opportunity. While trekking in the rugged, roof of the world forbidden kingdom of Upper Mustang she realizes her strength and determination when injured in an isolated cave monastery. Along the way, conversations with fascinating monks, teachers, and entrepreneurs provide insight into how best to serve the children of Nepal. 
This is a story for those looking for a fulfilling volunteer experience, as well as both active trekkers and armchair travellers, particularly anyone who is afraid to travel alone, yet still longs to leap out of their comfort zone, immerse themselves in a new language and culture and truly make a difference in the lives of others.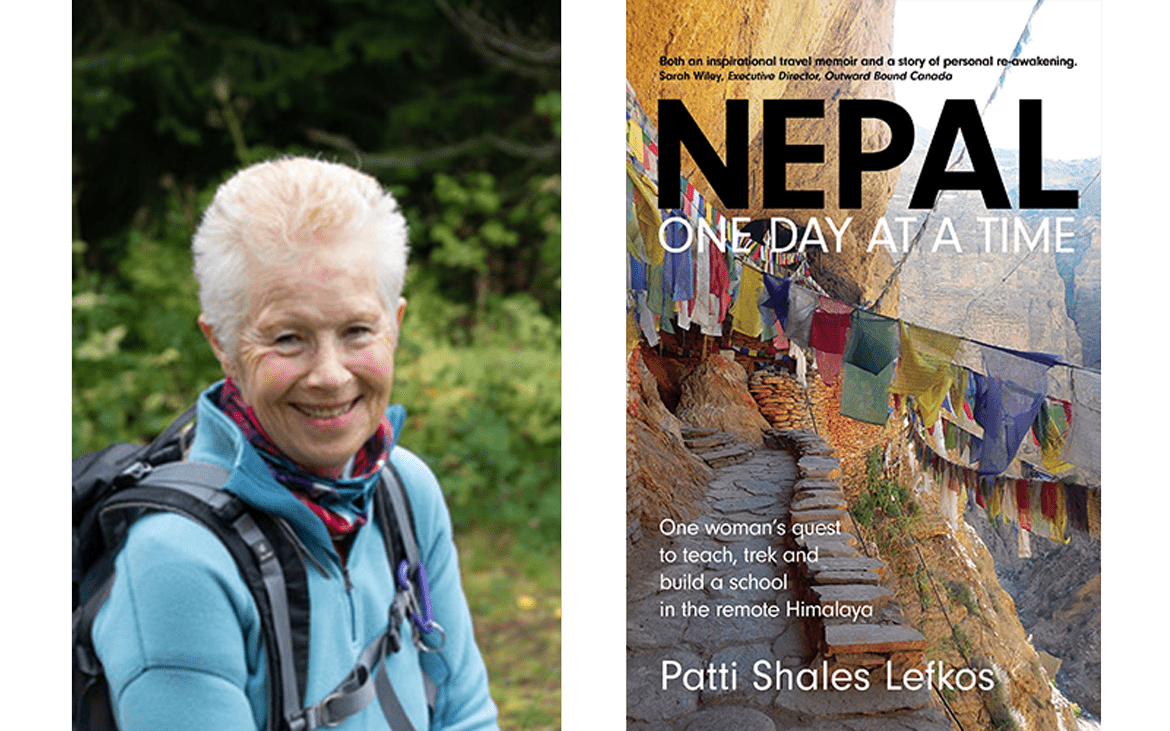 PRAISE   for NEPAL ONE DAY AT A TIME
"Both an inspirational travel memoir and a story of personal re-awakening, Nepal One Day At A Time speaks to all of us who at mid life are seeking to make a difference by seeking "the alternate path." 
Her compelling personal story captures the essence of what it means to truly live a life of full of intention and reminds us all that it is never too late to chart a new course towards a life of greater purpose." 
Sarah Wiley ~ Executive Director for Outward Bound Canada
NEPAL ONE DAY AT A TIME is available from Amazon.com and Rakuten Kobo.