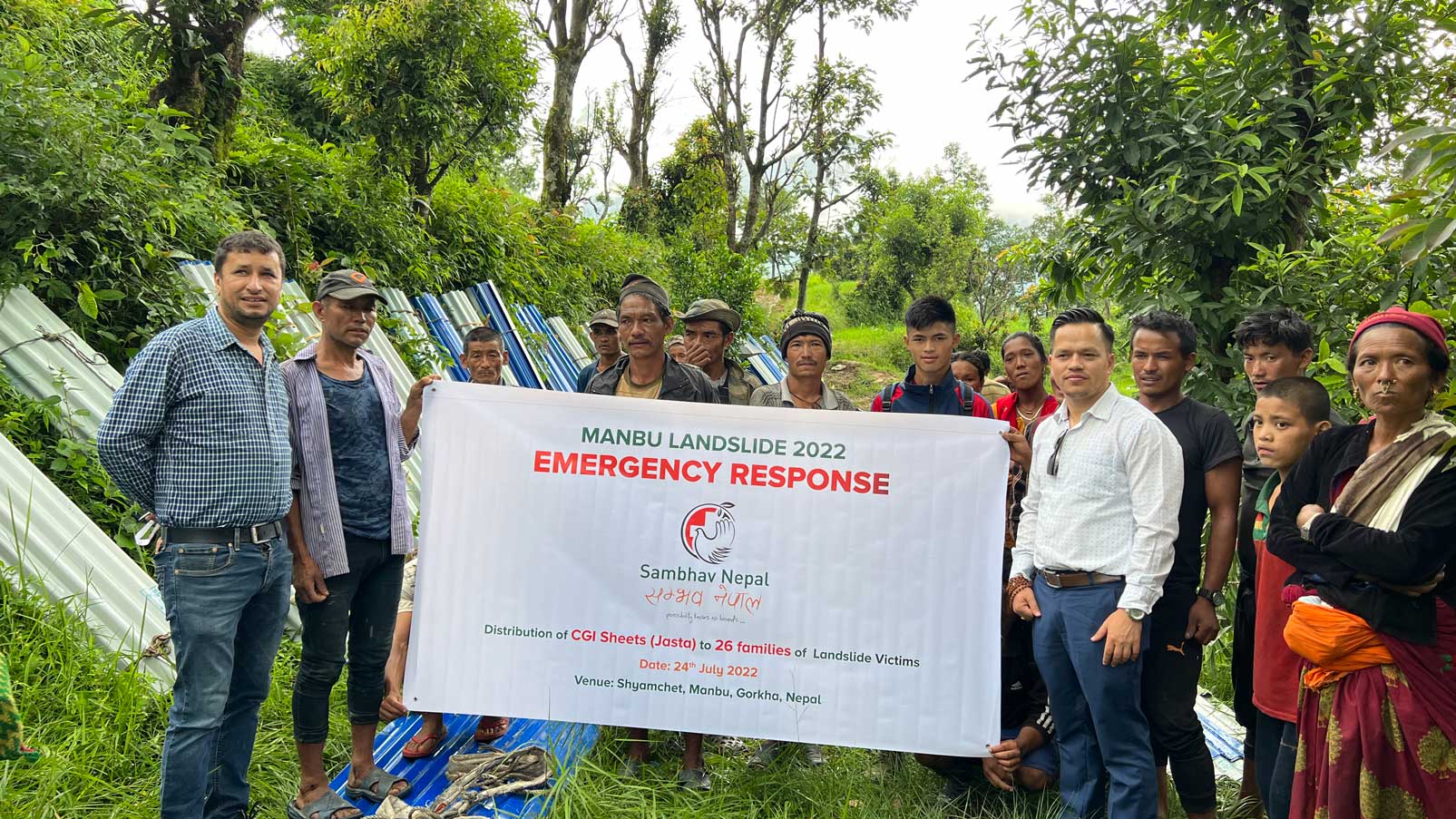 Manbu Landslide 2022 – Emergency Response
July is the peak monsoon season in Nepal. A lot of hilly and mountainous regions face landslides at short intervals in this season. Manbu is among many such landslide-prone areas. On 13th July 2022, around 5 PM a massive landslide occurred in Shyamchet, leaving a lot of locals homeless and devastated.
Sambhav Nepal is always quick to respond to the need in events of such natural disasters. On 24th July 2022, we distributed CGI roofing sheets to the 26 landslide victim families of Shyamchet, ward no. 1, Arughat Rural Municipality.
A handover program was organized in Shyamchet of Manbu. Mr.Prem K. Khatry (Founder of Sambhav Nepal) distributed the sheets to the locals in the presence of Mr. Raju Gurung (President of Arughat Rural Municipality), Mr. Surya Bahadur Ghale (President of ward no.2), and locals of the area.
The landslide victims, locals, and local government appreciated this gesture as we managed to reach Manbu despite the hazards and risks, to respond to the emergence.