Volunteering at Ratmate Village, Gorkha – UNSW Student Volunteers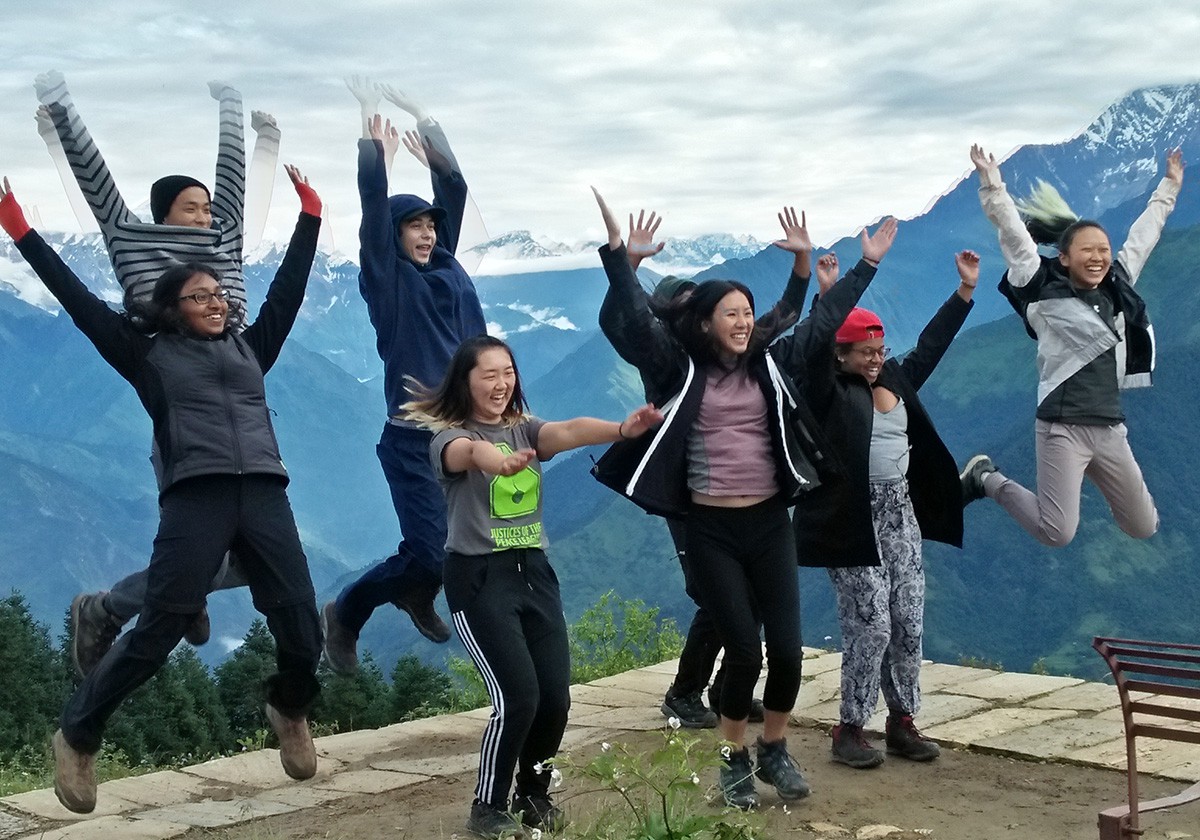 Two years after the devastating earthquake shook Nepal, life in the worst hit areas, including Gorkha, is limping back to normalcy. There is still so much left to be done – houses to rebuild, restoration of public infrastructure (roads, schools, hospitals and health centres) and local trade and commerce to pick up. For the locals, every bit of help (material, monetary and physical) matters. Sambhav Nepal, through its projects in Gorkha, has been trying to help the villagers get back on their feet. The organization is indebted to foreign donors and volunteers in carrying out its humanitarian tasks and appreciates their help.
Recently a group of 10 students from Australia's University of New South Wales arrived in Nepal as volunteers under Sambhav Nepal's "Gorkha Volunteer Program". After flying into Kathmandu on 28th June and spending a day at the capital, they were driven to the mountain village of Ratmate in nearby Gorkha District on 30th June. They were accorded a warm welcome by the villagers and teachers of the local school. The volunteers spent 12 days at the village, helping rebuild the local primary school (Bhairabi Primary School) and teaching English, Science and Maths to students of the same school. During their stay, the volunteers were accommodated at tented camps. The camping site was located near the school and looked over stunning views of the Himalayan range. As their evenings were free, the students used this time to explore the village and interact with the villagers.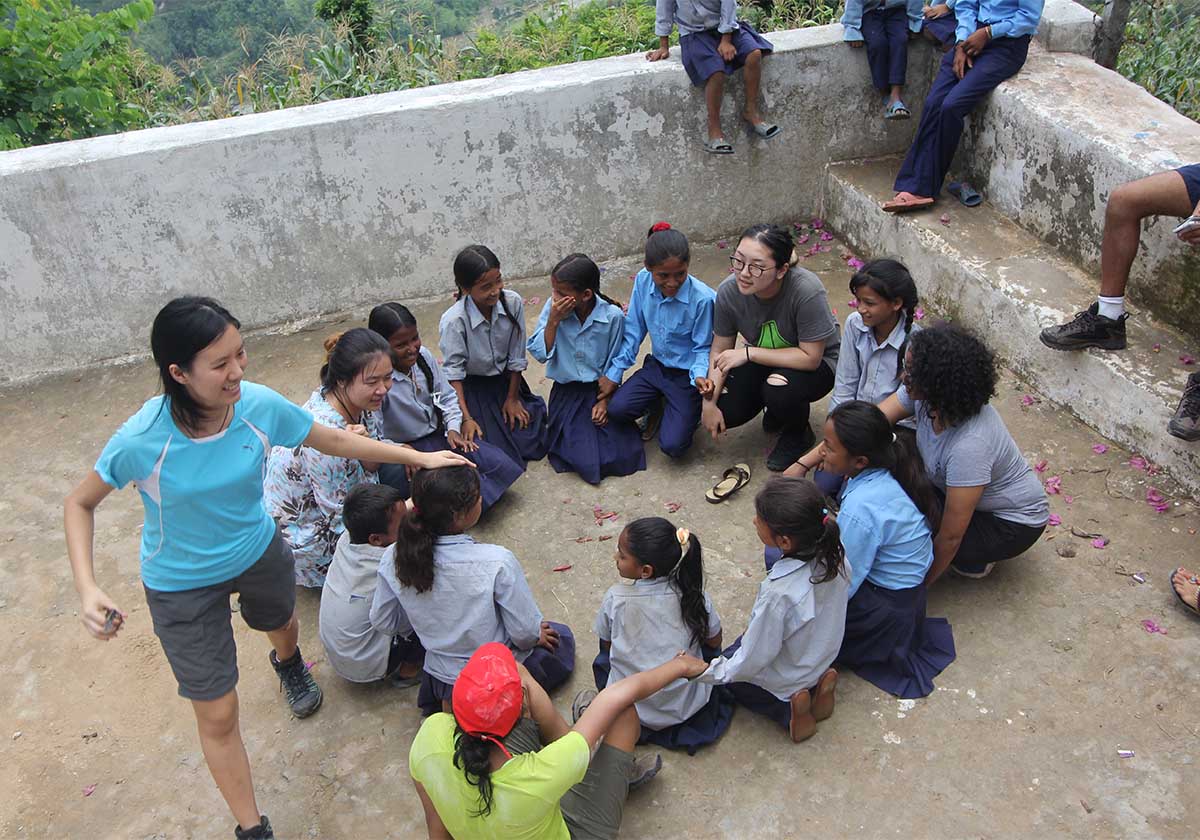 The volunteers wound up their stay in Nepal with an adventurous four-day Annapurna Trek through the Ghorepani-Poon Hill trail filled with magnificent rhododendron blooms, stunning mountain views and picturesque Gurung villages. The group's logistics and tour was handled by Ace the Himalaya.
Names of volunteers:
Samuel Christopher Jackson
Wang Jing
Sivagowre Sritharan
Jeevan Shah
Yuchen Fei
Dilmi Madhusha Kumari Dissanayake
Leon Zhang
Emma Yung-Yung Chow
Wang Xiaohe
Tilket Feyesa
We along with Bhairabhi School of Gorkha are really thankful to the students for their generous influence to the community of Gorkha. Give a glance to the activity gallery of the student volunteers.