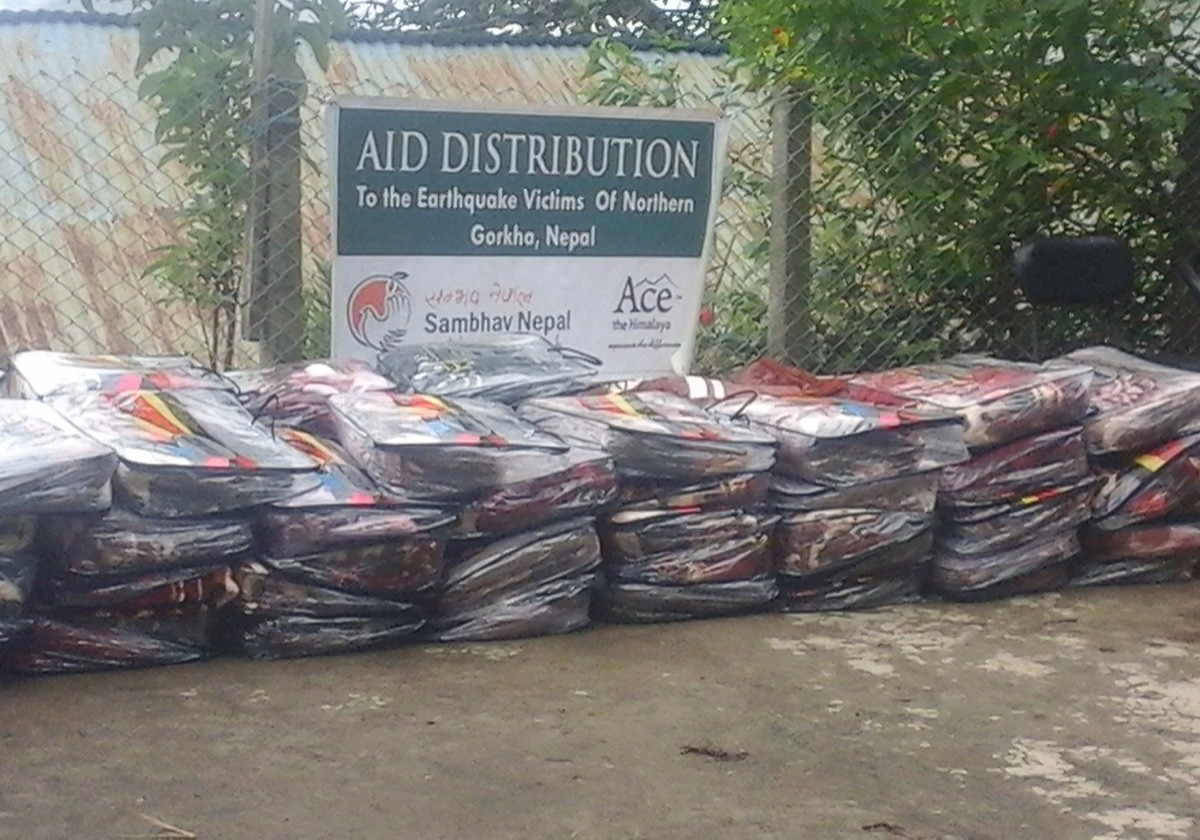 Blankets to the Earthquake-Affected Villagers
We along with the earthquake-affected people of Ward no 6 Ratamate village at Arupokhari VDC in Gorkha district are very happy to receive aid from good-hearted Lona Nichele. She came all the way from Switzerland to Nepal to help the earthquake victims.
Along with our earthquake relief team, she went to Ratamate, Gorkha. And on Friday (August 21, 2015) 100 blankets were distributed to the villagers. The blankets will be useful at nights while sleeping and in winter to fight cold.
We heartily thank Lona, our earthquake relief team members and all those who helped us by giving time and efforts. We wish success and wellbeing in their life!