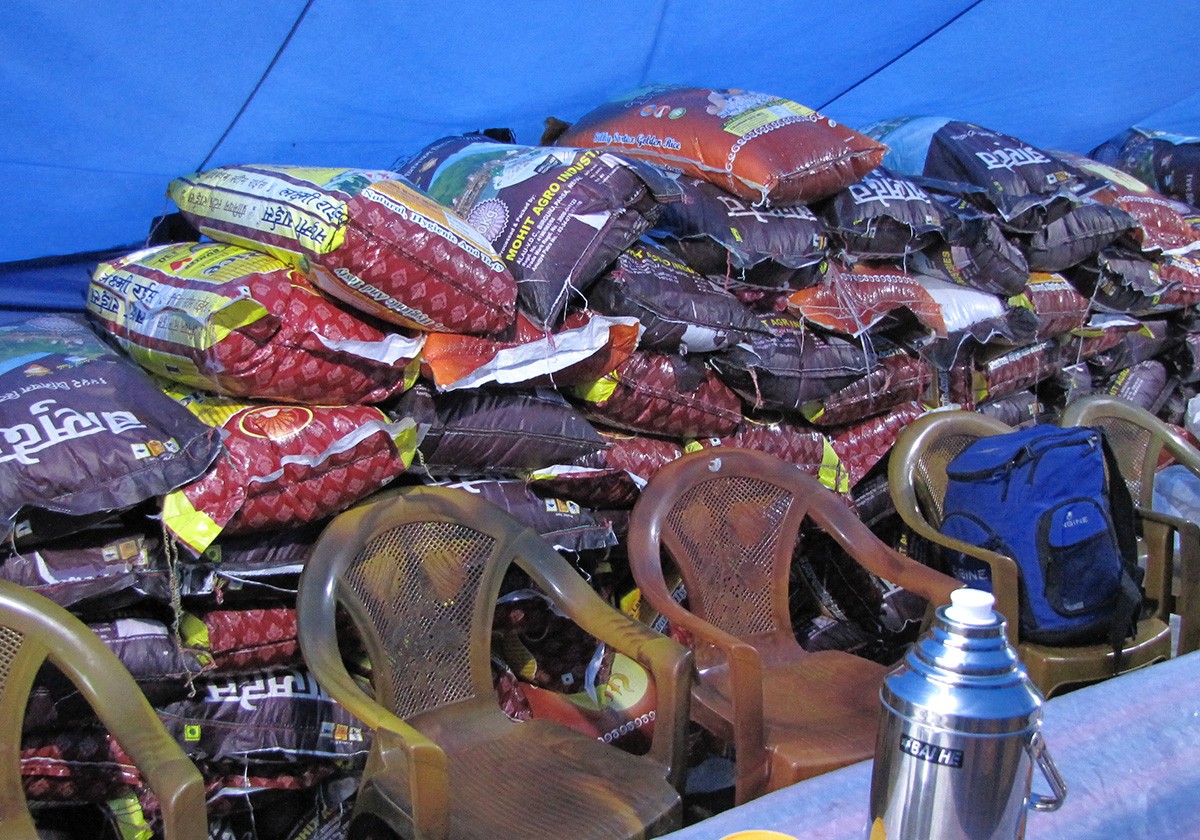 3,000 kg of Rice to the Earthquake-affected Villagers
Monday, 23 November 2015 09:34
In the rainy and misty morning of October 30, Sambhav Nepal gave 100 sacks of rice (each weighing 30 kg and in total 3,000 kg) to the people of Ratamate village who have been affected by the April earthquake. The village, which falls in Arupokhari VDC of Gorkha district, lies about 170 km west of Kathmandu city.
The support to the earthquake victims was possible due to the financial assistance from the 13 volunteers who were led by Vicki Hannam. They came to Ratamate to build a house under Rebuild Home Gorkha project. The project is supported by local adventure company Ace the Himalaya.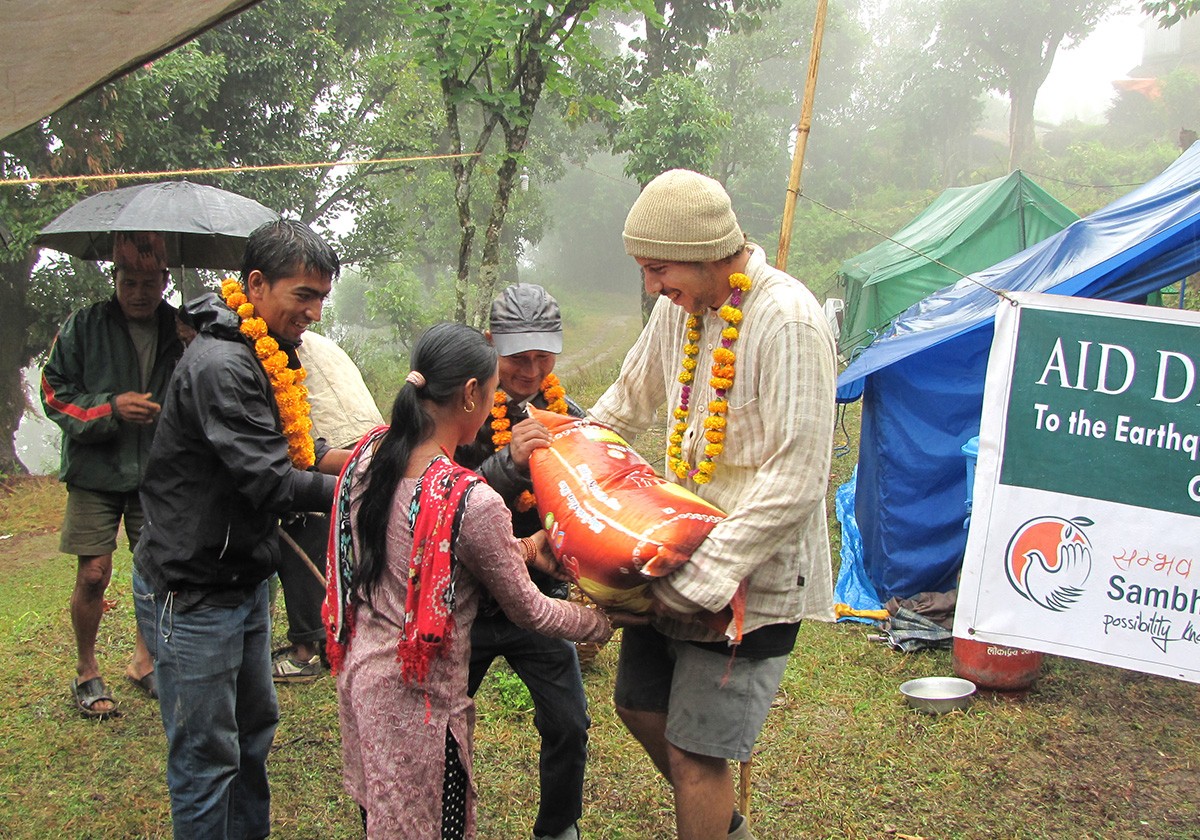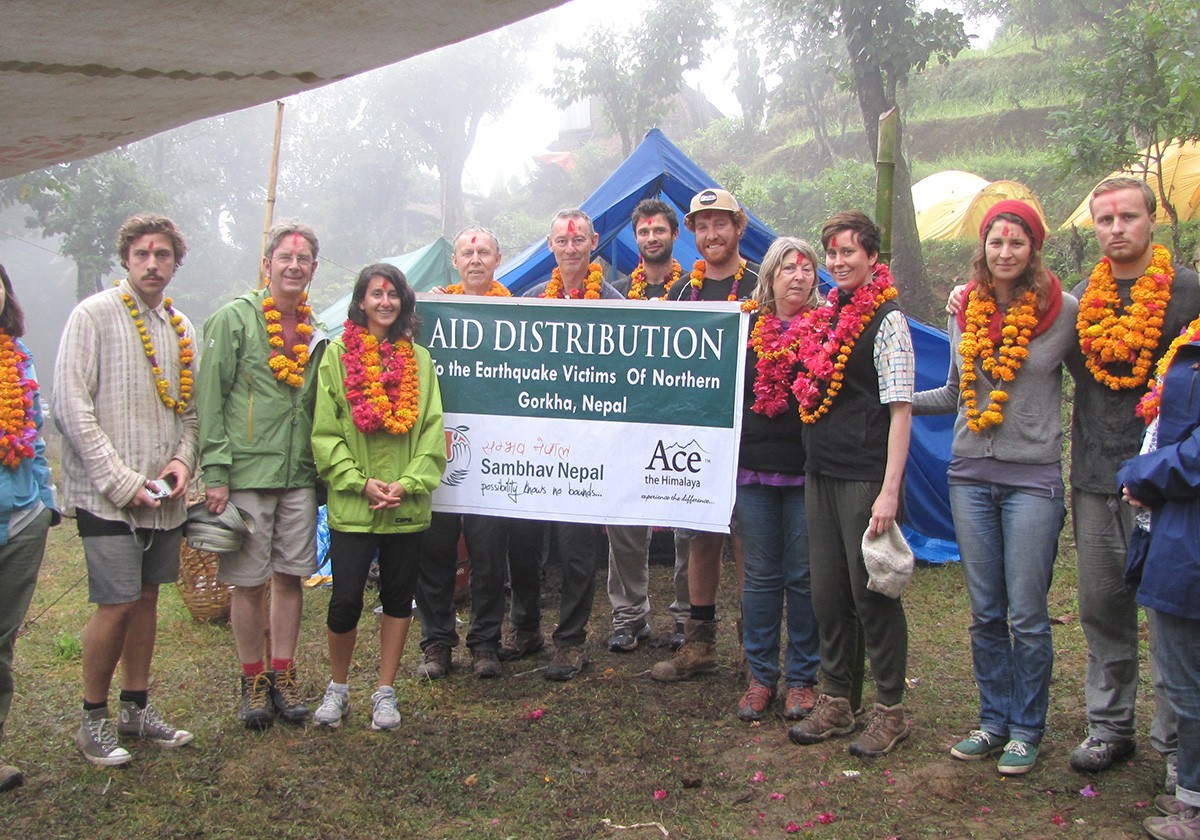 A program was organized at the campsite on October 30 where all the villagers were called. After honoring the volunteers, Sambhav Nepal officials and Ace the Himalaya guides with garlands and red powder used in felicitation, the volunteers one by one handed out rice to the villagers. The villagers were very happy to receive the support as the food prices has increased significantly due to unofficial blockade placed by India. Afterwards, the volunteers had their lunch and started the construction work.