Thursday, 19 November 2015 11:25
Sambhav Nepal and the Ratamate villagers are happy to receive help from Melanie Kreuzer, a quiet and wonderful woman from Switzerland.
In late October, she landed in Kathmandu with school supplies, shoes, winter boots and jackets. She had also brought used Mac computers, which can be put to greater use in a rural Nepali school once we rebuild them in a few months. The most heartwarming thing about her help is that for her birthday she asked her family and friends to donate money for Nepal earthquake victims instead of giving usual gifts to her. And so with collected money and some stuff, she came to Nepal.  
Melanie works as a Europe representative for adventure company Ace the Himalaya, which is one of major supporters of Sambhav Nepal. We thank Ace the Himalaya for pointing Melanie to our direction when she wanted to help the earthquake victims.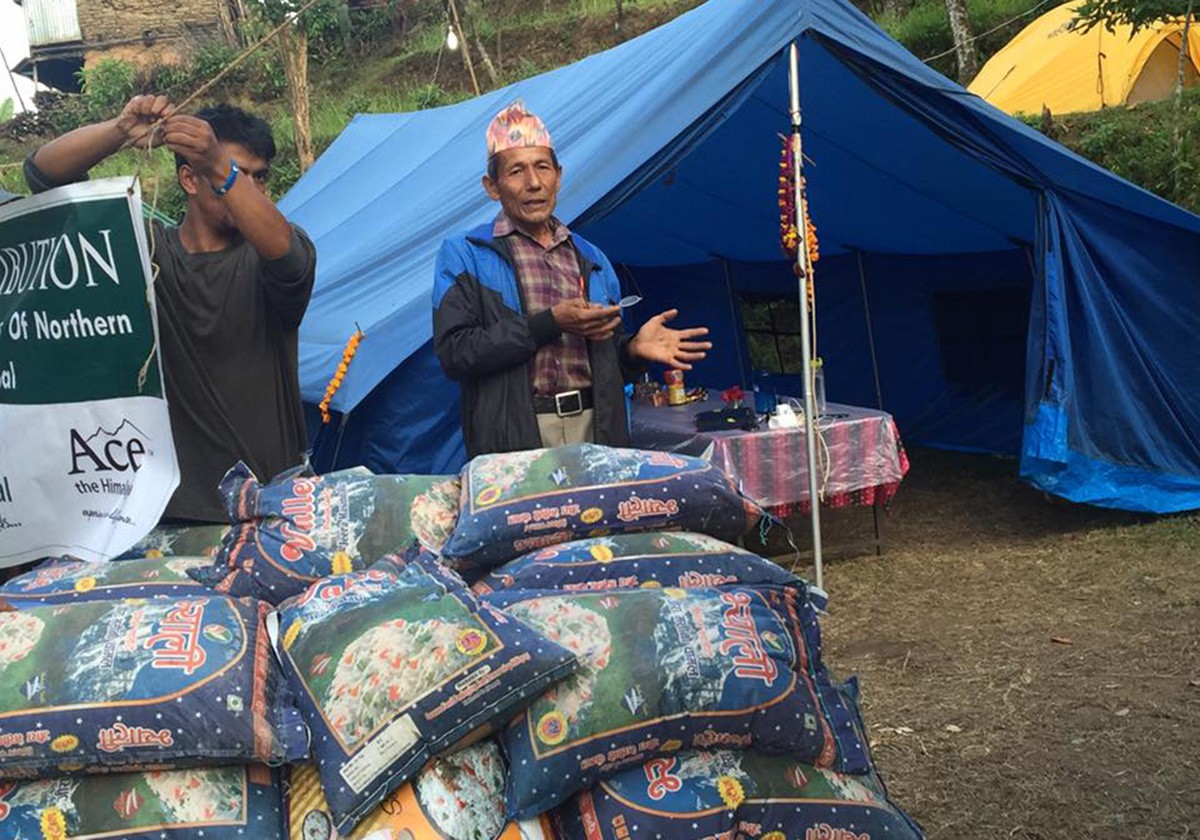 In Kathmandu, our founder and officials met Melanie to receive the things she bought and the collected money. We found her to be an energizing spirit. Before heading to the village, we bought rice and cooking oil as relief supplies for the Ratamate villagers and then our team including her and our founder Prem K Khatry traveled to the villager where the third batch of volunteers from around the world were already working on the house rebuild project.