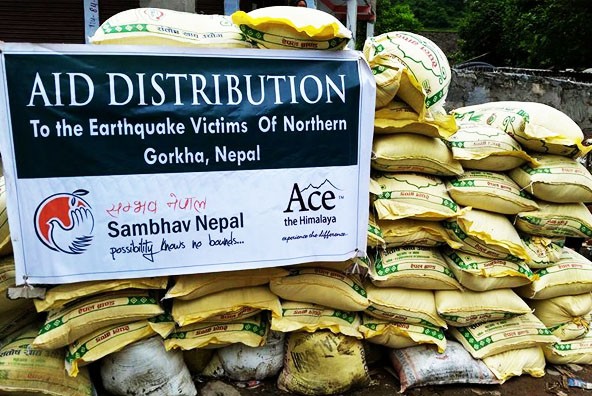 7,500 kg of rice distributed in Runchet village, Gorkha
Earthquake Relief to Runchet Village, Gorkha
Sunday, 26 July 2015 11:01
It's been 3 months since Nepal was hit by 7.8-magnitude earthquake. Our country is gradually rising. But aid is still important. There are several earthquake-affected villages where immediate relief supplies are insufficient. And since we have entered rebuilding phase, we need donation from generous people from around the world to rebuild our houses and schools.
Runchet, divided in two wards (No 5 and 6) and part of Kerauja VDC (Village Development Committee), is one of the villages in northern Gorkha where people haven't received aid sufficiently. The village lies in a very remote area and there is no road that connects it with the district headquarter Gorkha Bazaar or any highway.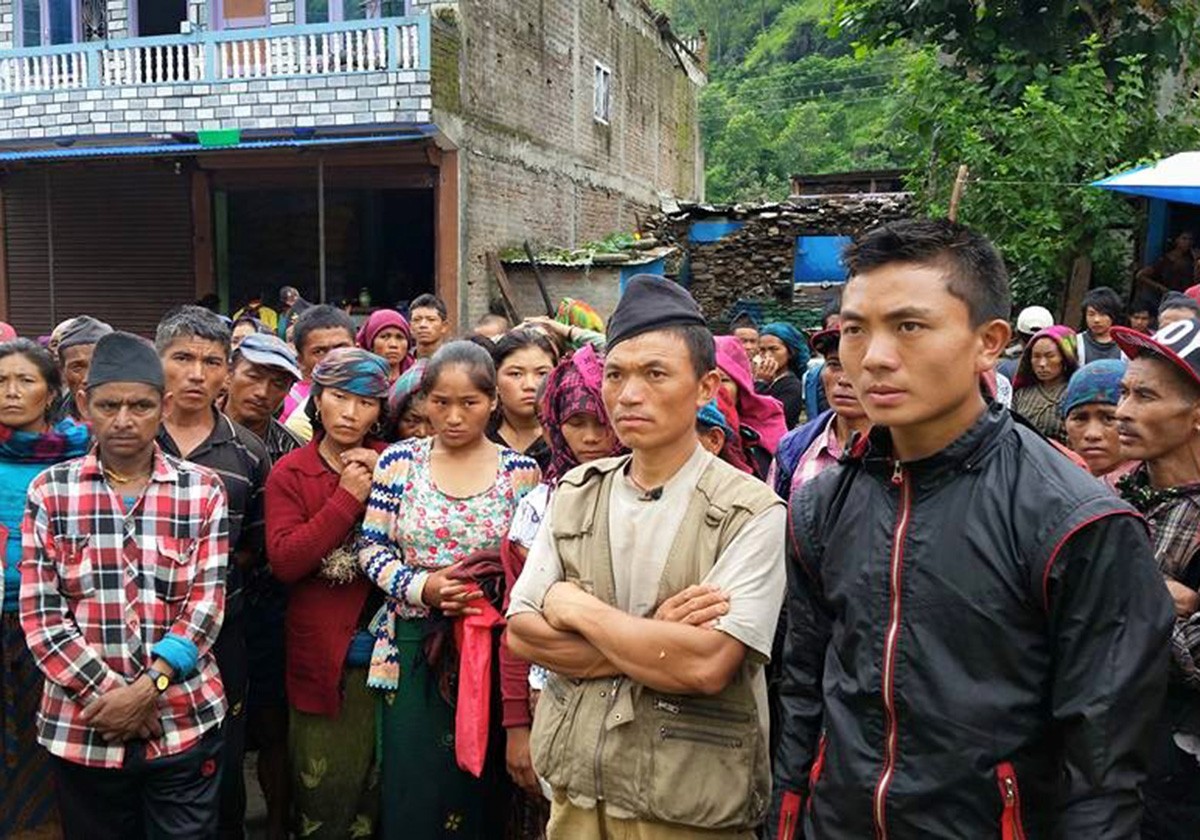 Villagers gathered to receive rice from Sambhav Nepal
We received information about the situation of Runchet from a local. We instantly became aware that the village needs food. So with the help of our kind-hearted supporters from around the world, we were able to reach Runchet and distribute rice to the villagers.
In the village of 250 houses, we provided a total of 7,500 kg of rice. One sack of 30 kg per house or family.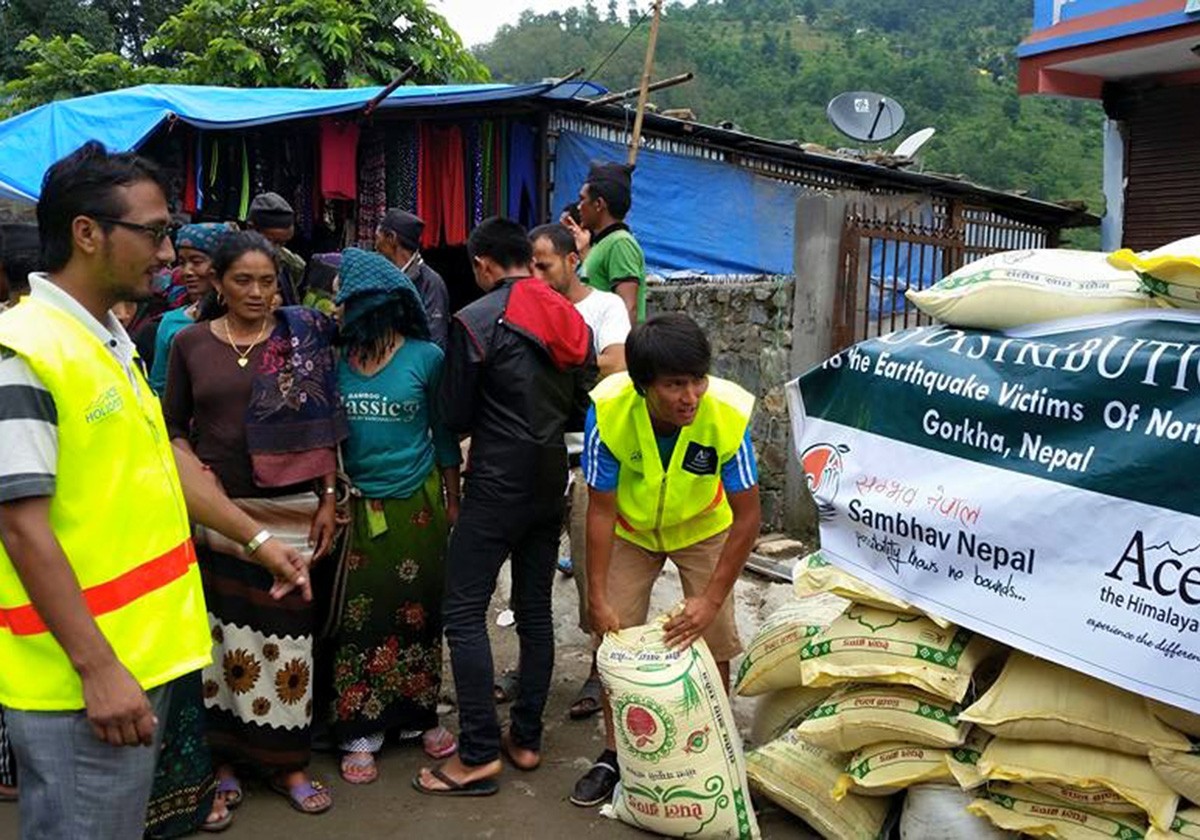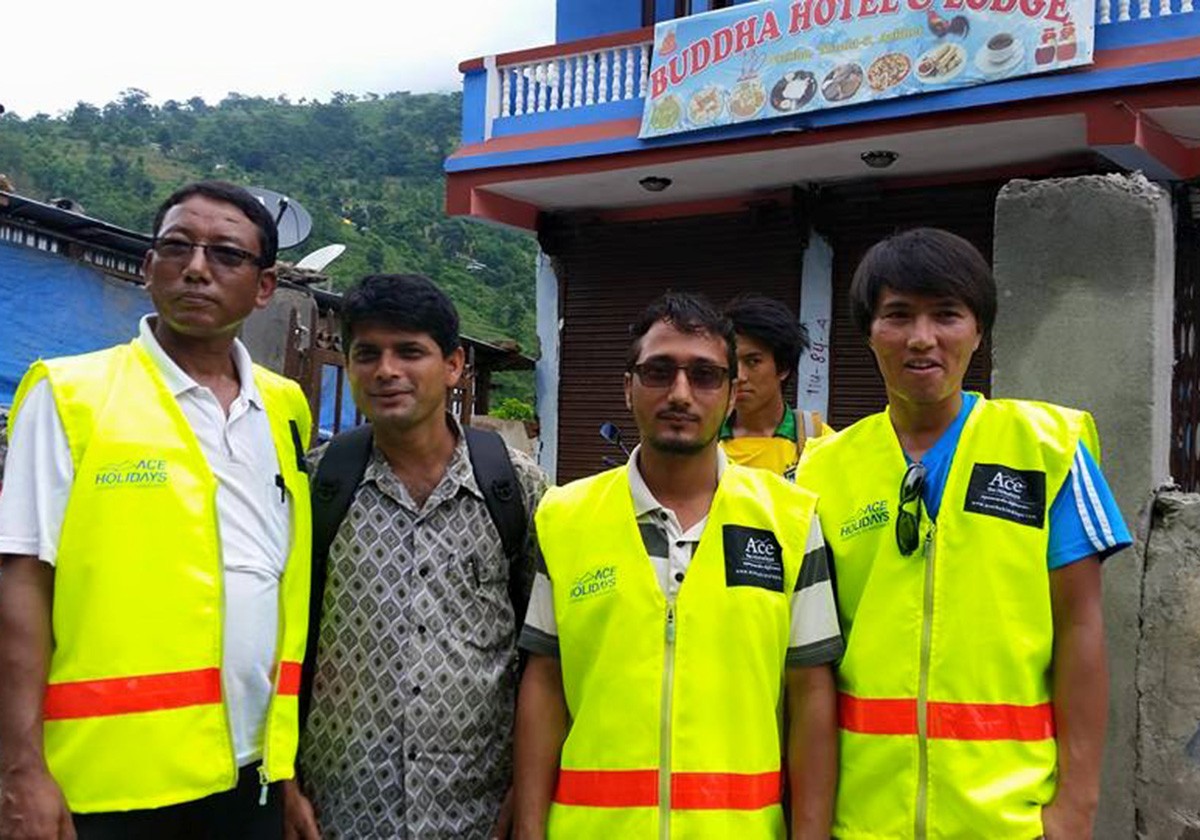 Our chief guests and earthquake relief team
We were also able to bring two political leaders of Gorkha in our rice distribution program:
Hari Ghale, President of Nepali Congress Gorkha
Purna Dahal, Secretary of Nepali Congress Gorkha
Since these leaders were present in Runchet, we are now hopeful that the village will get more attention and aid for relief and rebuilding.
If you want to help the affected people with relief or want to help us rebuild the destroyed schools of Gorkha, please visit our Donate page: https://www.sambhavnepal.org/donate-now/
We heartly thank all those who supported us by donating and by giving time and efforts in this time of deep sadness and great difficulty. We wish you success and well being in life!